First of all the pics of actual build will roll in later but for now this is more of a review for Artec and to help anybody on the fence. Look forward to having a jeep to wheel again soon lol.
I was fortunate enough to be able to be a beta tester for Artecs tj superduty dana 60 front swap kit. I wanted to give a review in hopes people showed even more interest in this very awesome product. Makes it way easier to run with the big boys for sure. Artec has been beyond awesome to work with as they wanted all feedback in order for them to refine the product before releasing the finished product to everyone and in particular Armando Verdugo of Artec has been the main guy for me to contact and pick his brain. I can't think them enough for the chance to be one of the very lucky beta testers. Thanks to Joseph Prosise of Baja Texas Offroad for all the hard work!
So I got a front 60 from an 09 f250...scored somewhat cheap and got to cutting everything off of it. Cutting everything is by far the worst part of everything!!! These axles are 35 spline beef throughout and just amazingly beef comparted to even kingpin axles. The hardest part of using them is the little tube provided by the pumpkin being so far over........so in comes ARTEC to the rescue.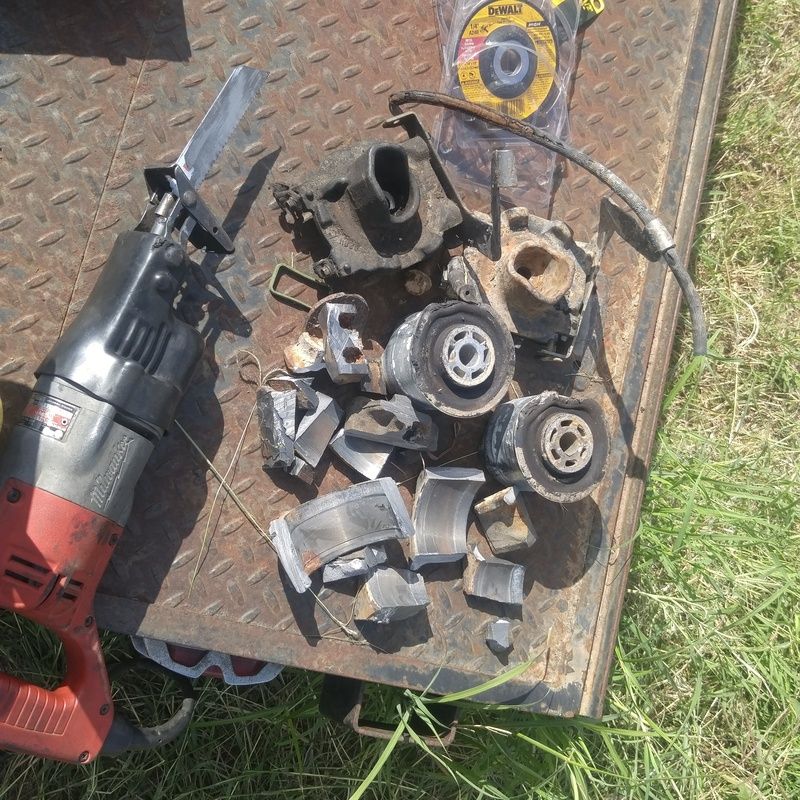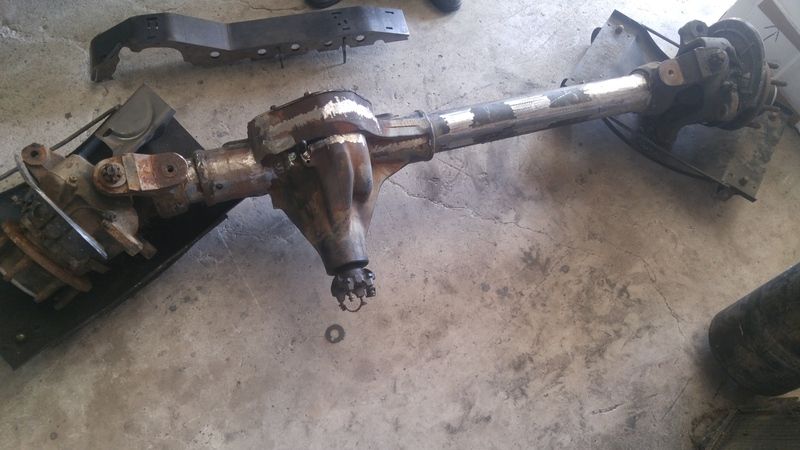 I went with the 3 link artec truss option but there is a bolt into stock suspension option.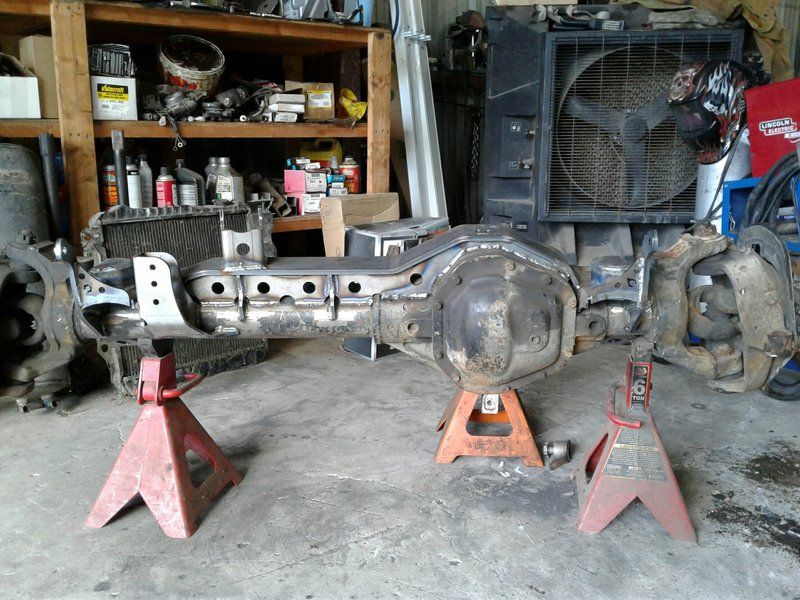 We got it under the jeep and found out I do need new shocks (not sure what else at moment til I get my new tires). Had a good bit of trouble fitting a top upper 3 link and finally decided on passenger side and redoing the exhaust.
This is where we are at as we had to cycle the suspension on the lift but couldn't do it with the coil springs on. I do have steering to be put on and of course just a ton of loose ends. I need a set of rollers or to go ahead and purchase my 40" tires but just haven't found what I needed. Don't mind the links and joints as these are all temporary in order for time constraints of the beta tester program.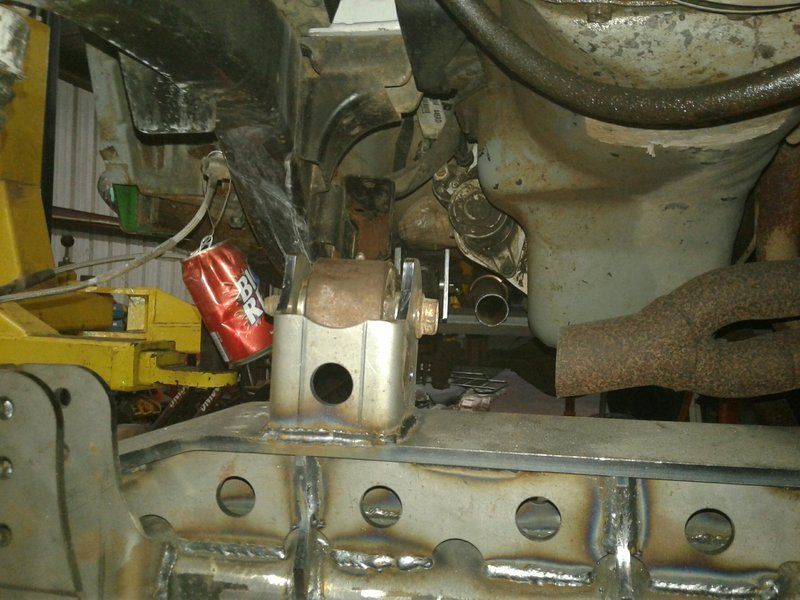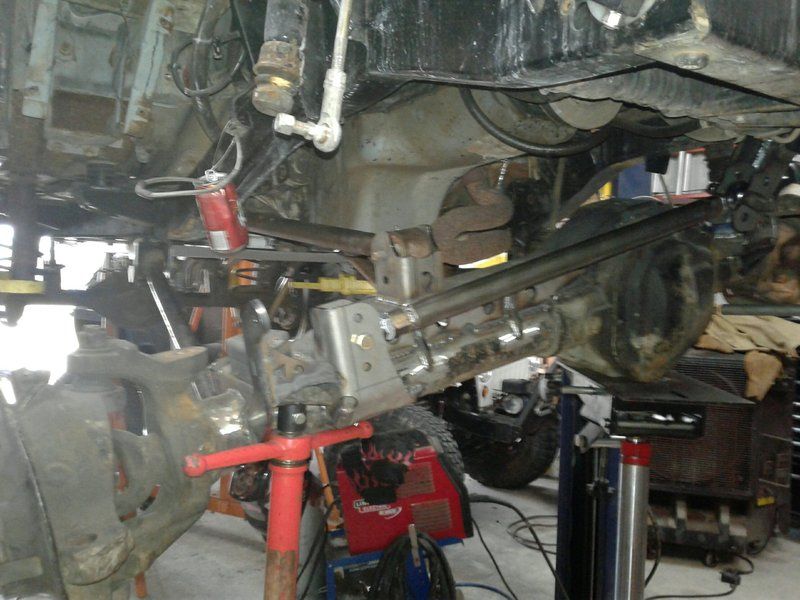 My review.........Artec has hit a home run out of the park with this swap truss!!! Not only is it very sexy looking but it fits great!!! My buddy who did the install said there was minor grinding around pumpkin to close up a 1/4" gap and Artec is already looking into fixing that!!! Like I said Artec is on the ball and doing everything they can to perfect this truss! Their coil buckets are not flat so your coils will not bow as they made it just like factory and the swaybar brackets are beef and you can adjust them to where needed. I already was an Artec fan but let me tell you after this experience I am an artec fanboy, believer and just love the fact that they listened, refined, and have put their heart into this truss!!! Thank you to Artec Industries, Armando Verdugo for the chance for me to finally get my TJ where I dreamed!!
Last edited: